General Master of IBS Visited Jonten Certified Public Accountants for Corporate Practice Activities
POST TIME:2021-05-24 | AUTHOR:ISAO
From May 10th to 14th, 2021, 12 graduate students of class 2020 master of professional accounting from International Business School of Beijing Foreign Studies University went to Jonten Certified Public Accountants (Limited Liability Partnership) and had practical activities. Jonten Certified Public Accountants is a well-known accounting firm in China and a cooperative enterprise of IBS. This visit was led and instructed by teacher Wen Wen from IBS.
Through the visit of Jonten Certified Public Accountants, all the students had a deep understanding of the firm and auditing business, gained a lot of practical knowledge that could not be learned in class. They also have a good understanding of the whole picture of the operation of the audit firm and the tense and orderly rhythm of audit work. This practical activity provides students with a precious opportunity to enter the society from campus, so that students can have a clearer career plan for themselves, and let everyone know how to stick to their original aspirations in the work.
The equity partner and manager of Jonten Certified Public Accountants introduced the responsibilities and content of audit work to the students, answered their doubts, and provided suggestions for the students' career development.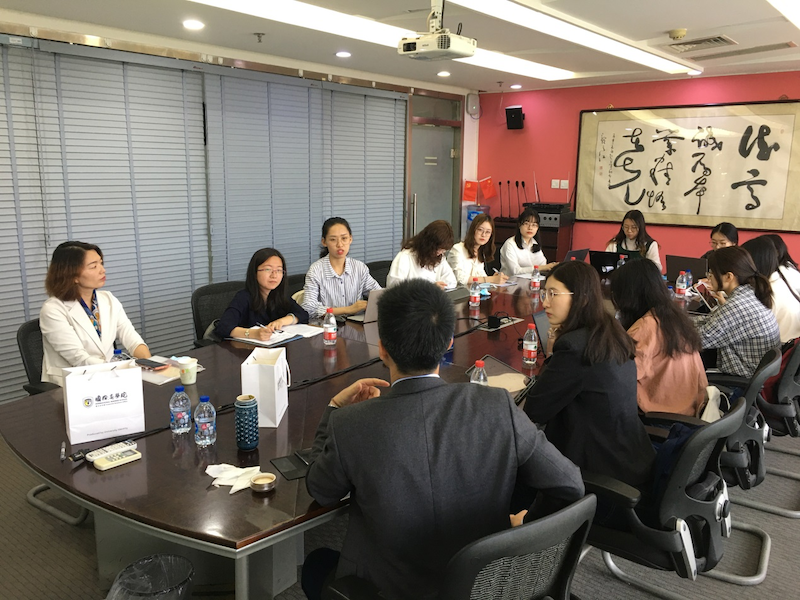 Visiting enterprises is a special activity in the general master's training of IBS. Students visit the company for a week of seminars, and make professional consulting reports based on the characteristics of the company and research topics. On the one hand, practical activities provide companies with professional-level consulting opinions, and on the other hand, they enhance students' professional skills and work abilities in a real working environment.